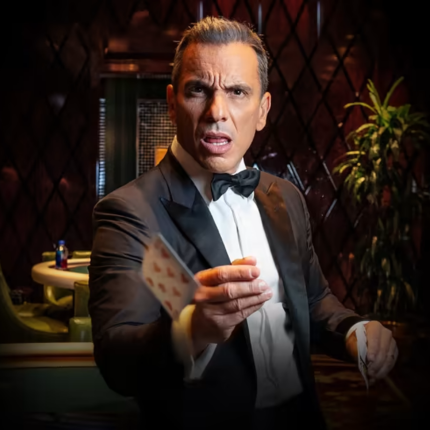 Sebastian Maniscalco at Wynn Las Vegas
27 May 2023      Entertainment
Encore Theater at Wynn will continue to serve as the only destination in Las Vegas to exclusively experience the comedian in 2023, making Sebastian Maniscalco: Live from Las Vegas a must-see show in the New Year.
Maniscalco, referred to by The New York Times as "the hottest comic in America," shows no signs of slowing down following a slew of sold-out performances at Wynn Las Vegas and the recent release of his sixth Netflix special, "Is It Me?" which was filmed at Encore Theater.
Billboard's recently announced "Year in Tour" results for 2022 ranked Maniscalco's, "Nobody Does This Tour" as the third highest grossing comedy tour in 2022, and he was only one of three comedians – along with Kevin Hart and John Mulaney – to crack Billboard's top 50 grossing tours overall.
Maniscalco's distinctive physical brand of comedy both on-stage and on-screen continues to earn acclaim from audiences around the world.
SHOW DATES:
Saturday, May 27, 2023
Sunday, May 28, 2023
Friday, August 4, 2023
Saturday, August 5, 2023
Friday, October 6, 2023
Saturday, October 7, 2023