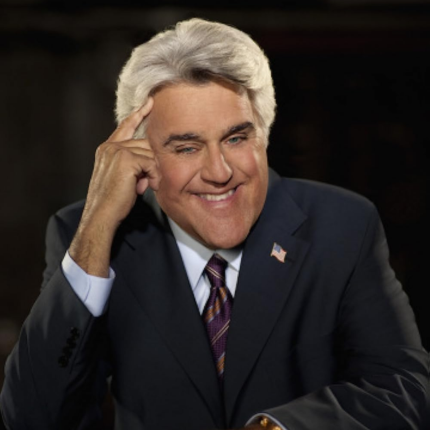 Jay Leno at Wynn Las Vegas
12 November 2023      Concert
No stranger to Las Vegas, Jay Leno returns to The Strip and Encore Theater on November 12, 2023.
Characterized as "the hardest working man in show business," Leno is a multi-hyphenate pop-culture personality: late-night talk show host, admired stand-up comedian, best-selling children's book author, in-demand corporate speaker, television-and-movie voice-over artist, pioneering car builder and mechanic and philanthropist.
Currently host of a new version of the television classic "You Bet Your Life," this syndicated comedy show wrapped in a game show — in its second season — features two strangers paired up to play for prize money by answering trivia questions correctly.
Leno also produces and hosts the CNBC primetime series "Jay Leno's Garage" now in its seventh season, where he explores the world of cars, never forgetting that it's the people behind the wheel who provide the real stories. The show originated from his YouTube channel "Jay Leno's Garage," which has an international following and has garnered several Emmy Awards and nominations for Outstanding Special Class–Short-Format Nonfiction Programs.
When he's not on television, Leno performs more than 100 stand-up shows annually across the country and internationally; participates in numerous charity and corporate events; does voice-overs for animated series; pens children's books; and writes a monthly column in various automotive magazines. In his "spare" time, he enjoys working on his collection of classic cars and motorcycles. In fact, he has built a number of cars, including an acclaimed eco-car in his eco-friendly green garage.