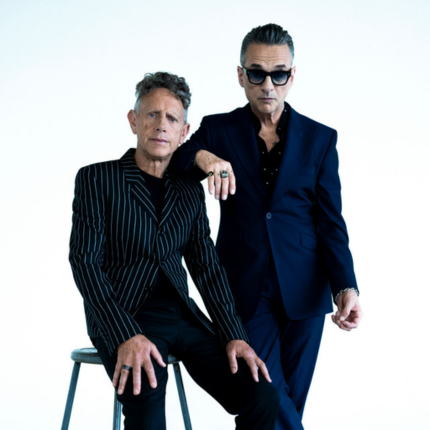 Depeche Mode at T-Mobile Arena, Las Vegas
1 December 2023      Concert
Depeche Mode burst from the U.K. town of Basildon in 1981 with a New Romantic synth-blast. Remaining on the cutting edge for over three decades, Depeche Mode has explored new realms of postpunk, electronic textures, and futuristic industrial sounds, paving the way for the genre we now call 'synth pop.
Their new tour 'Memento Mori' – which translates from Latin as 'remember you must die' – is informed by loss, but also salvation and resurgence.
To have an album of this quality after what the band have been through may seem miraculous, but Depeche Mode have always turned turmoil, tension and life's darker moments into magic. 'Memento Mori' is comfortably their best album this side of the millennium, and, most importantly, a testament to creativity and friendship. The music world is richer for it.
Don't miss the legendary band as their tour stops in Las Vegas at T-Mobile Arena on December 1, 2023.