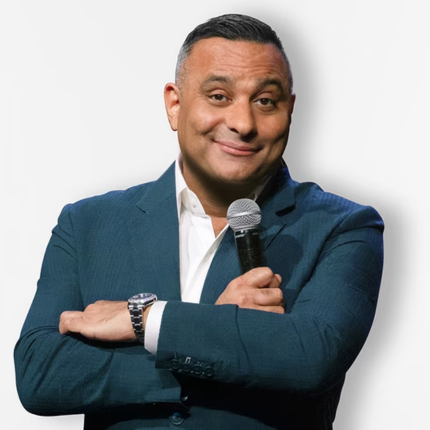 Russell Peters at Wynn Las Vegas
16 June 2023      Entertainment
Named as one of Rolling Stone's 50 Best Comics of All Time, Peters started doing stand-up at 19 at open mics in his native Toronto and spent the next 15 years honing his craft at clubs across Canada and the UK. In 2004, he gained critical and global recognition for his CTV "Comedy Now!" special and soon became the first comedian to sell-out Toronto's Air Canada Centre in 2007.
Peters has performed at venues from Madison Square Garden to The Sydney Opera House to London's O2 Arena—where he broke the UK attendance record for highest number of tickets sold for an individual comedy show. His subsequent tours were captured in his successful specials broadcast on Showtime and Comedy Central: "Outsourced" 2006; "Red, White and Brownin" 2008; and "The Green Card" Tour in 2010. In 2013, Peters became the first comedian to create a Netflix Original Comedy Special.
"The Deported World Tour" was seen by over 400,000 fans in 40 cities across 20 countries and culminated in the stand-up special, "Russell Peters Deported" on Amazon Prime in January 2020.
Catch his new material when he bring his "Act Your Age" World Tour to Wynn's Encore Theatre for one night only on June 16, 2023.